Get Fit Faster With Our Fitness Kickboxing Classes In Antioch!
USA Martial Arts offers one of the most satisfying forms of exercise out there: Fitness Kickboxing. Learn to kick, punch, block — and get toned while you're at it! Our excellent instructors will guide you through each move, laying a foundation for increased technical skill, strength, and confidence. Know that each time you arrive for class you're about to exceed your own expectations — in an environment that's encouraging and fun.

Don't wait to secure your class spot! Fill out the short form on your screen to learn more today.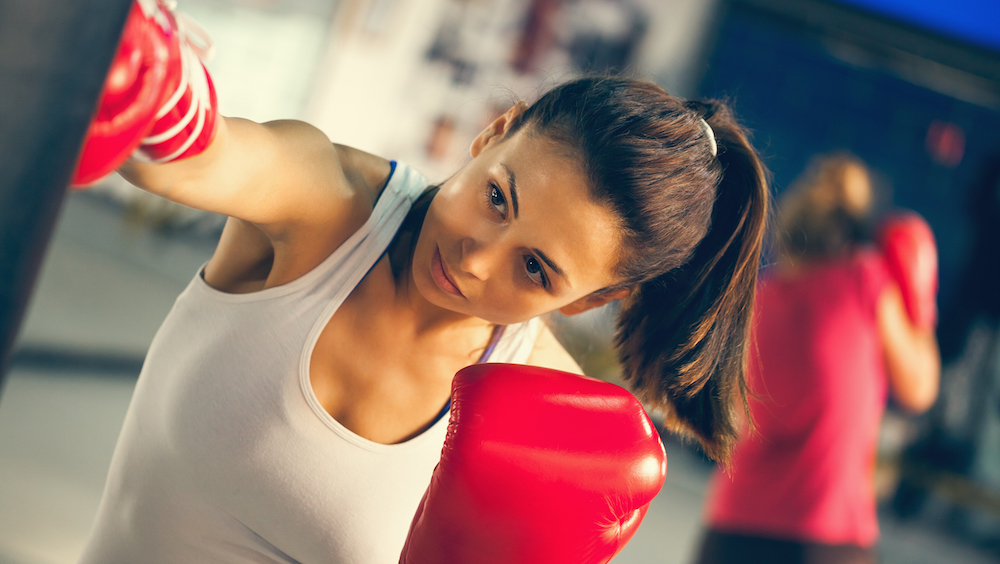 Kickboxing Raises the Bar for Total-Body Workouts
Few forms of class exercise are able to incorporate a true total-body workout. Kickboxing is one of those few! With a high level of focus on specific muscle movements, Kickboxing is one of the quickest and simplest ways to up your fitness level. USA Martial Arts students enjoy physical improvement from head to toe:
Strength gains: upper body, lower body, and core.
Improved heart rate: through rapid-movement cardio.
Weight loss: sweat it out while you're packing a punch.
USA Martial Arts Backs You for Better Health — Outside of the Ring.
The best benefits of Fitness Kickboxing tend to play out when you're at work, at school, or at home. We all know that fitness affects work and relationships, and Kickboxing has proven to be a game-changer for our Antioch members time and time again.
If you identify with any of these lifestyle characteristics, then Fitness Kickboxing could be the perfect class to take on:
You experience high levels of stress at home or at work.
You spend the majority of the day seated or in a physically limiting setting.
You wish you had more confidence, energy, and power to perform.
Ready to put on the gloves and live a more confident, stress-free life? Join Us For The Best Fitness Kickboxing Classes In Antioch!
We'd love to have you in our Fitness Kickboxing class, which is now open to new USA Martial Arts members!Start by filling out the short form on your screen, and feel free to reach out with any further questions. See you in Antioch!