Looking For The Best Adult Martial Arts Classes In Antioch?
Look no further. USA Martial Arts is Antioch's premier spot for people who want to get more out of their fitness routine. If you're tired of workouts that are all grit, then the holistic nature of the martial arts could be the perfect fit!
Grow your body and your mind with one of our Adult Martial Arts classes in Antioch today.

Just fill out the short form on your screen to learn more!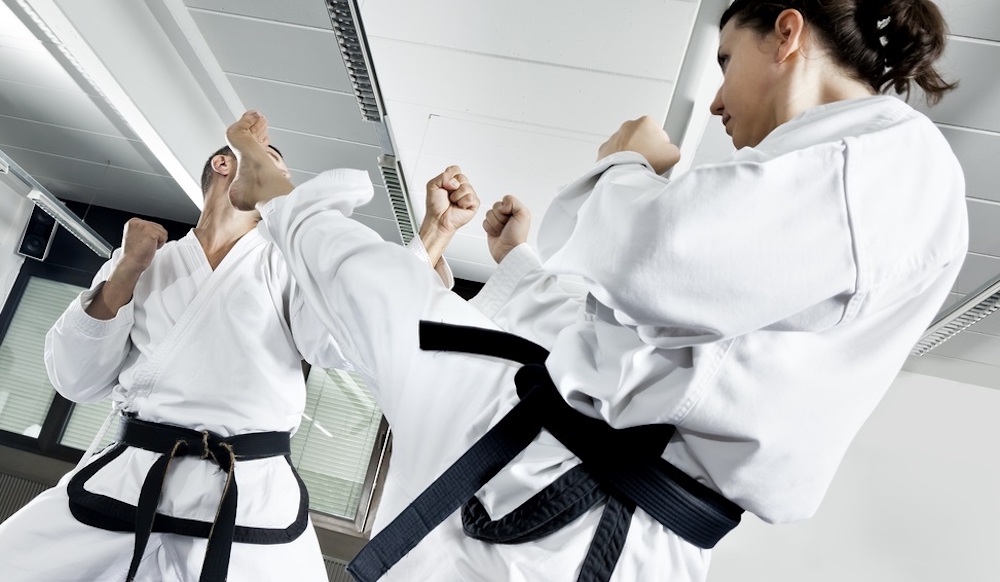 The Martial Arts And Fitness: An All-Around Healthier You
One of the best aspects of the Martial Arts is the well-rounded approach. Why limit yourself to one routine when you can get a more comprehensive and nuanced form of exercise? The Martial Arts are known for improving the whole person through mind-body practices. When you sign up for USA Martial Arts classes, you can expect to grow across the board:
Strength & Speed: Tap into your physical potential.
Coordination & Body Control: Get skilled in practice and performance.
Mental Discipline: Access peace in stressful environments.
Personal Safety: Defend yourself from potential attackers.
Join USA Martial Arts, Become Part of a Proud Tradition.
When you sign up for one of our Adult Martial Arts classes, you join a tradition that has stood the test of time. Trust that every move you make is supported by positive, sound philosophy. While the workout fads come and go, the Martial Arts continue to prevail as an excellent tool for physical and mental growth.
We're proud to be a part of the tradition — Join us!
Welcome to the Antioch Community That's Taking You to the Next Level.
We welcome people of all fitness and experience levels because we know that the martial arts can benefit each and every individual. When you join us at USA Martial Arts, you enjoy all of our resources, too. Your USA Martial Arts membership includes:
Expert instructors: Our teachers are professional mentors.
Classmates who care: Our members are welcoming, dedicated, and motivated.
Class Advancement: Our classes are varied, with opportunity for serious goal-setting and progress.
We're excited to welcome you to USA Martial Arts! Just fill out the short form on your screen to learn more today!